Buy The Books By Dr. Spurgeon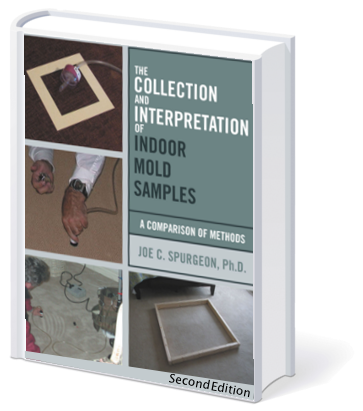 New Expanded Edition
The collection and interepretation of indoor mold samples
Which sampling methods are easier to interpret and which are more difficult to interpret? Why are different sampling methods needed to assess building contamination and occupant risk? Why is it better to report carpet samples on an area basis rather than a weight basis? How can sample results be converted into actionable information by using the reference, control, and database data-interpretation methods?
Buy Now
$75.00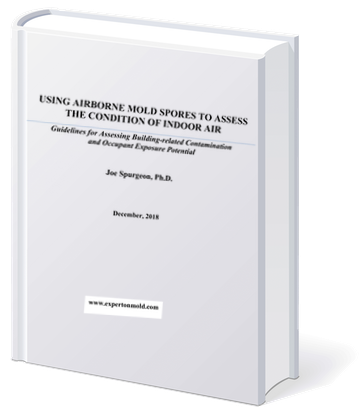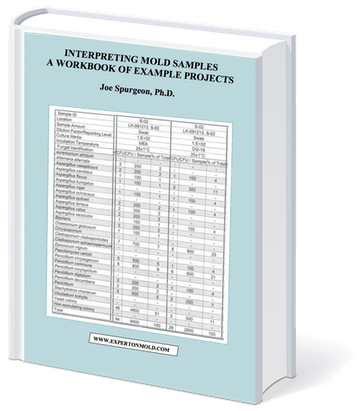 INTERPRETING MOLD SAMPLES:
A WORKBOOK OF EXAMPLE PROJECTS
This workbook was written for mold inspectors at all levels of experience. The case studies that are presented include actual sample results. The book allows new inspectors to gain experience in the interpretation of mold samples, but it also allows more experienced inspectors to compare their interpretation with those of other seasoned inspectors.
Buy Now
$25.00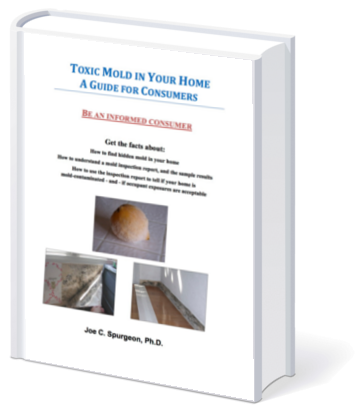 Get The Book Today !!!
Toxic Mold In Your Home A Guide For Consumers
Get the facts about:
How to find hidden mold in your home
How to understand a mold inspection report, and the sample results
How to use the inspection report to tell if your home is
mold-contaminated – and – if occupant exposures are acceptable
Dr. Spurgeon has performed thousands of mold inspections…
Buy Now
$24.00

Learn More About Dr. Spurgeon's Experience
Dr. Spurgeon specializes in two areas: (1) microbial IAQ investigations (mold, allergens, Legionalla) in hospitals, commercial, and residential properties; and (2) contaminants from wildfire smoke.
The Bi-Air filter cassette was developed to collect long-term (10 minutes to 8-hours) airborne samples of mold spores, viable fungi, and other
contaminants. Most commonly used mold samplers only collect samples for short times (typically less than 10 minutes). These short-term samples are more
variable, have higher limits of detection, and tend to be less representative of average concentrations.
Please contact Dr. Spurgeon to obtain an Excel template for entering
and calculating Bi-Air data (see Contact Us).